HOW TO PLACE AN ORDER?
In order to place an order on babeenioverstock.com, please follow these steps
STEP 1: LOGIN

STEP 2: Choose products, quantity and add to your cart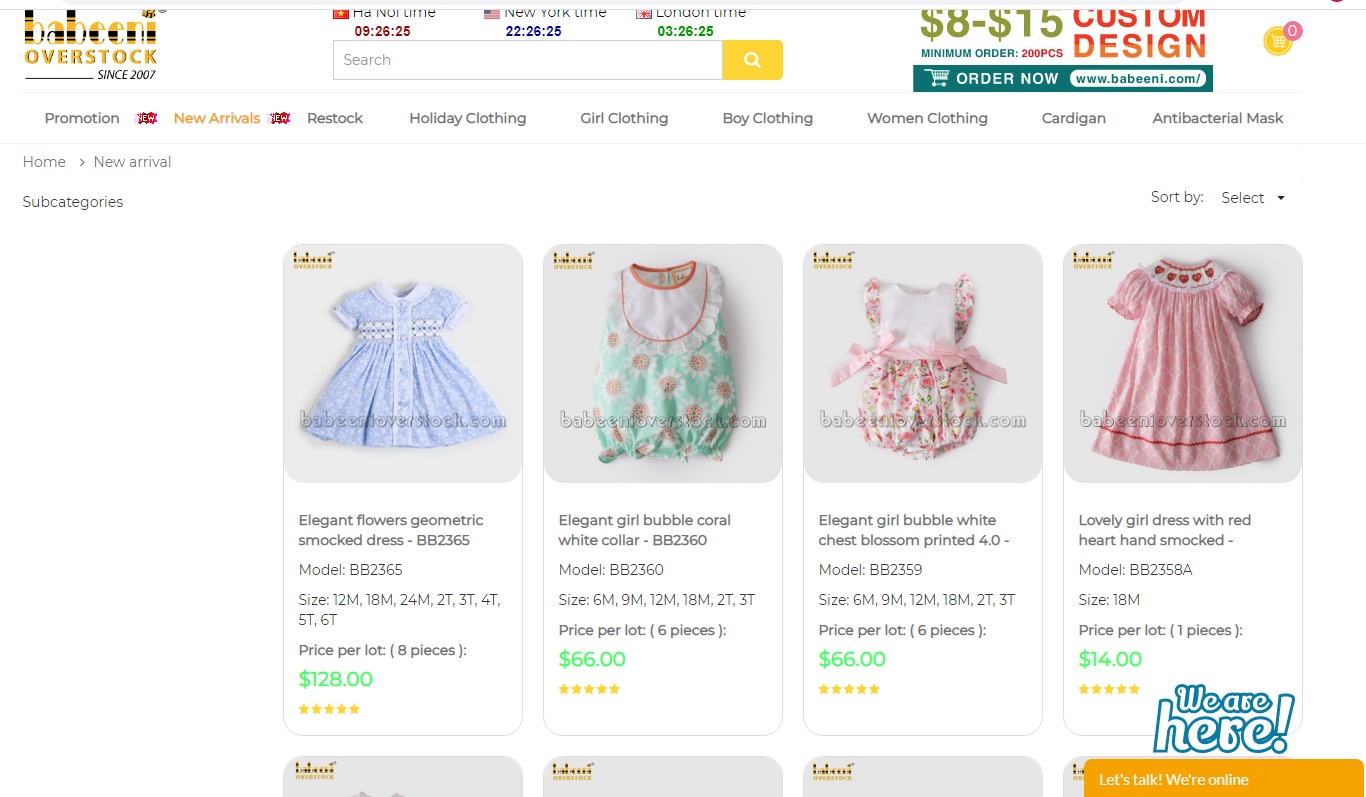 STEP 3: Here is inside your shopping cart. You can change order quantity, fill your address to estimate the shipping cost (optional), choose delivery method, then select the preferred shipping method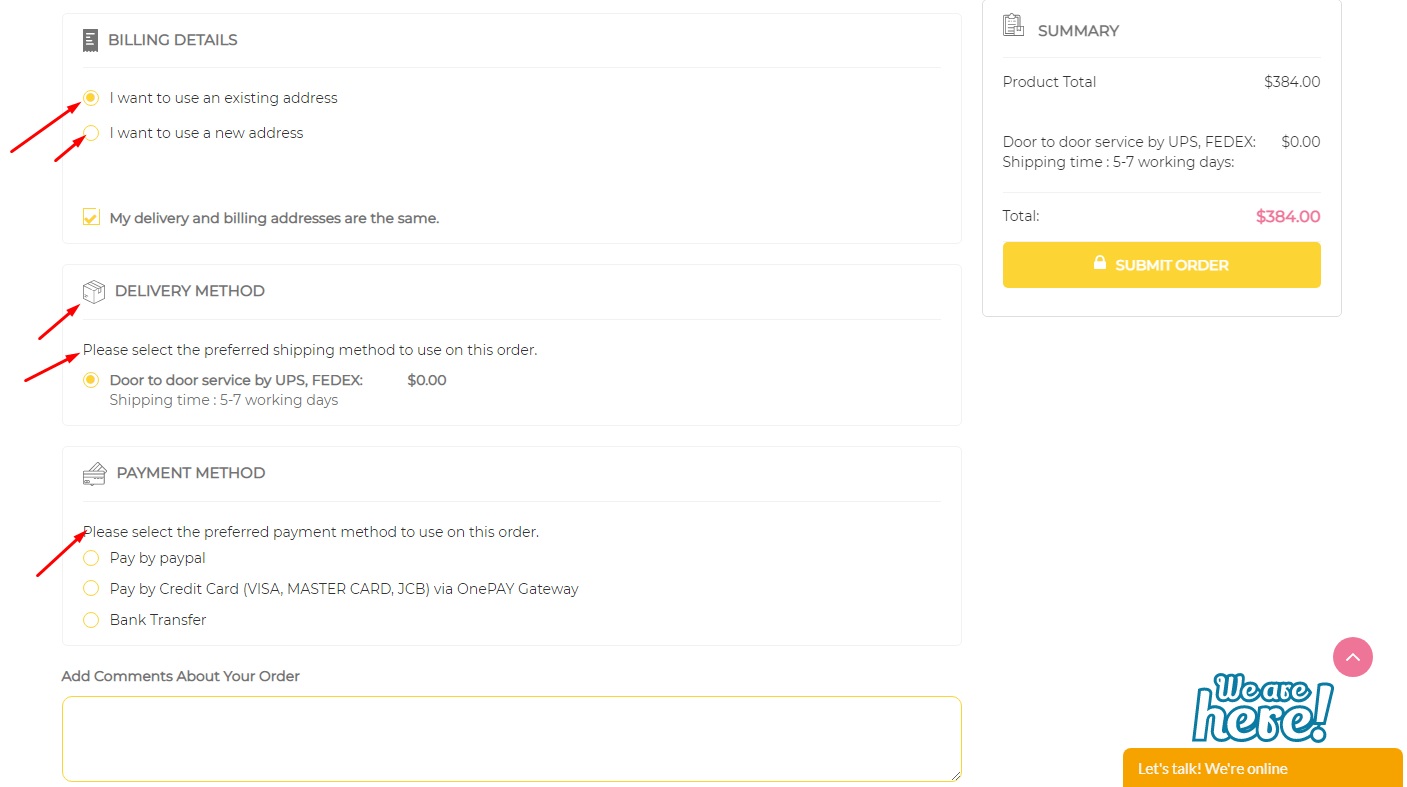 STEP 4: CHECKOUT
Checkout your bag, change order quantity if you want, checkout billing address and choose the payment method, add your comment (optional), agree terms and conditions. If you want to add more products into carts, you can click to "Continue shopping". If you satisfy with your cart, click to "SUMMIT ORDER" button. 

STEP 5: Full fill your information about Payment
After Summit order, you fill your information of payment (Here is example of Paypal)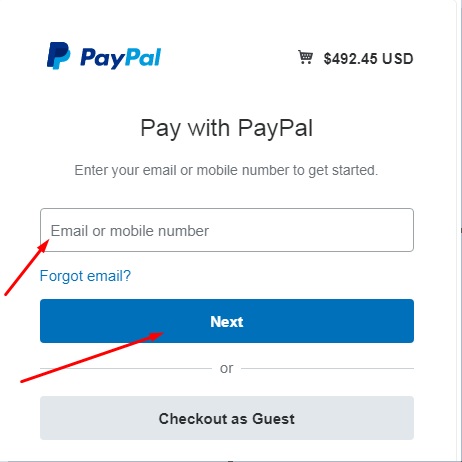 After confirming your order, you will receive a success notification for your order. At the same time, all your order information will be sent to your email address.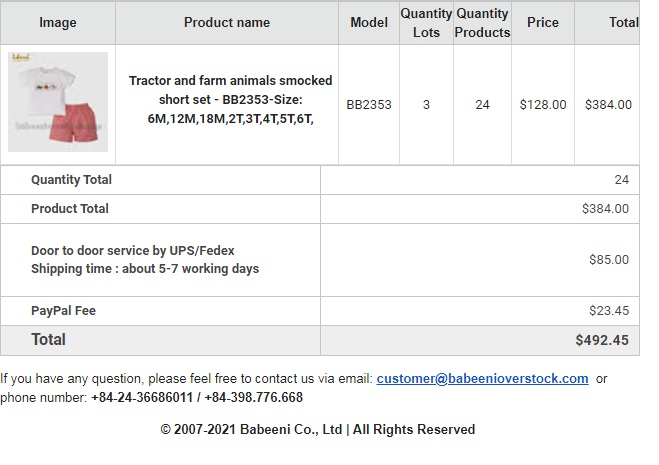 NOTES:
+) Minimum order quantity: 20 pieces per order. You can mix designs.
+) You can manage your activities like order history, etc by clicking "My Account" button.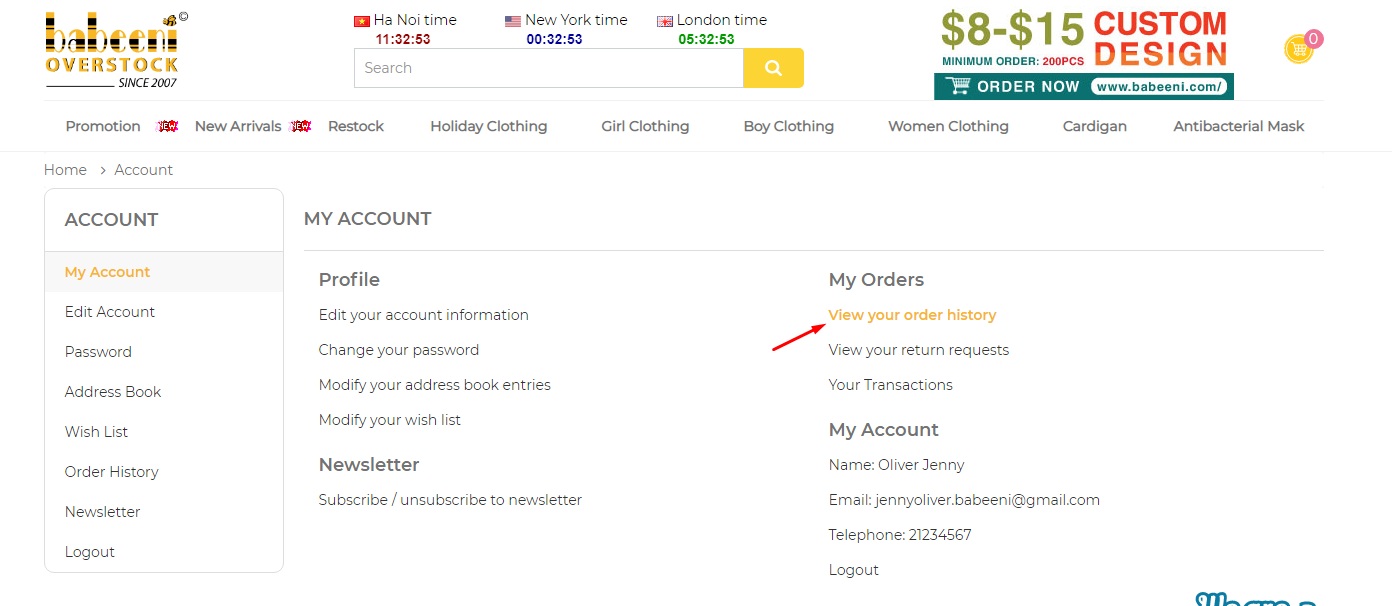 If you need any assistance, contact our supporters via email
Mr. David  david@babeeni.com
Our supporter will send you an answer within 24 hours after receiving your email.
Or call us at +84-24-36686011 (Ext 201) / +84-823.776.668
BABEENIOVERSTOCK
Here is Video tutorials: